6 tags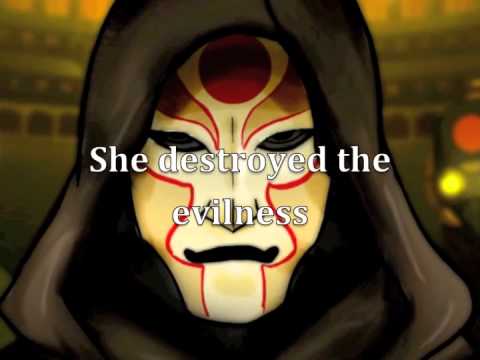 4 tags
1 tag
Petition
Fans around latinamerica would like to partake in this amazing, once in a lifetime experience, but most don't have the means or can't afford to travel to a USA show. However, fans are really interested in supporting and attending this concert, and would be really grateful if it could be brought to latinamerican territory. If you'd like for the Symphony of the Goddesses to have...
Goodbye 2012
and hello… 2013!
5 tags
6 tags
6 tags
8 tags
5 tags
4 tags
1 tag
Oh my gosh
Tomorrow is the day! I will be in the convention 41 CJMC here in Monterrey (México) :D So if you are from here, you can visit me in my shop! Find me in: "Hey Monster Team"  Cosplay Saturday: Korra from The Legend of Korra Sunday: Flame Princess from Adventure Time  More information here Wish me luck babies! >w<
2 tags
6 tags
5 tags
4 tags
7 tags
7 tags
4 tags
2 tags
Hey guys! I need your help!
If you're from México there is an opportunity to bring The Zelda Symphony here! Please follow this link: http://www.change.org/petitions/symphony-of-the-goddesses-in-mexico :) Thank you for read this! Zelda Fanatics! We want Zelda Symphony!!!!!!!!!!!
9 tags
5 tags
7 tags
3 tags
ATLA/LoK Tumblr Dash Logo Masterpost
asktinytahno: Avatar the Last Airbender The Gaang Aang Katara Sokka Toph Zuko Misc. Females Azula Mai TyLee Suki Princess Yue Misc. Males Wang Fire Sparky Sparky Boom Man Animals Appa (Sky bison) Momo (Flying lemur) Legend of Korra The Krew Korra Mako Bolin Asami The White Falls Wolfbats Tahno Shaozu Ming Misc. Females Lin Beifong Jinora Ikki ...
7 tags
Korra in nick! mexicoooo nooooow asdf
3 tags
5 tags
Anonymous asked: I love ya Mama Mako!!!!!!!!!! Hugs
8 tags
8 tags
9 tags
animefanatic6290 asked: i didnt kno chibi mako read fairy tail?! or even was a fan of manga in general~!! :P
3 tags
MASHIMA WATER YOUR DOING?! WHY!!! OMFG FAIRY TAIL...
11 tags
6 tags
3 tags
7 tags
6 tags
3 tags
6 tags
7 tags
2 tags
7 tags
5 tags
5 tags
3 tags
Livestream!
http://www.livestream.com/lezith Come with me :D I will draw some for you (8) asdfasdf party hard -w-/ Livestream in 15 or 10 min
Livestream?!
Well maybe tonight I'm gonna do a livestream xD I feel so nervous. I will post the link later and draw some requests <3 So is ok? right? *3*
5 tags